Italian cuisine has long been a favorite among food enthusiasts in California, and its popularity continues to grow. From traditional pasta dishes to mouthwatering pizzas, Italian cuisine offers a wide range of flavors and textures to satisfy any palate. With its emphasis on fresh ingredients and simple preparations, it's no wonder this Mediterranean culinary tradition has captivated California food lovers.
In this article, we will explore the origins of pasta and pizza, discover the allure of Mediterranean food and its ingredients, and delve into the top California restaurants for pasta and pizza aficionados. We will also discuss regional Italian cuisine, tips for finding authentic Italian dishes, and upcoming Italian food events and festivals in California. So, whether you are a seasoned Italian food connoisseur or a curious newcomer, join us on this delicious journey through the world of Italian cuisine in California.
Discovering the origins of pasta and pizza
The history of pasta and pizza dates back centuries, with both dishes originating from Italy. Pasta, which comes in various shapes and sizes, is believed to have been brought to Italy by Arab traders or travelers from the East during the Middle Ages. However, the art of pasta-making was perfected in Italy, and it became a staple of Italian cuisine.
Pizza, on the other hand, has its roots in ancient times. Flatbreads topped with various ingredients were popular among Greeks, Egyptians, and Romans. The modern pizza, as we know it today, originated in Naples, Italy, in the 18th century. The classic Margherita pizza, topped with tomatoes, mozzarella, and basil, was created in honor of Queen Margherita of Savoy in 1889, and its colors represent the Italian flag.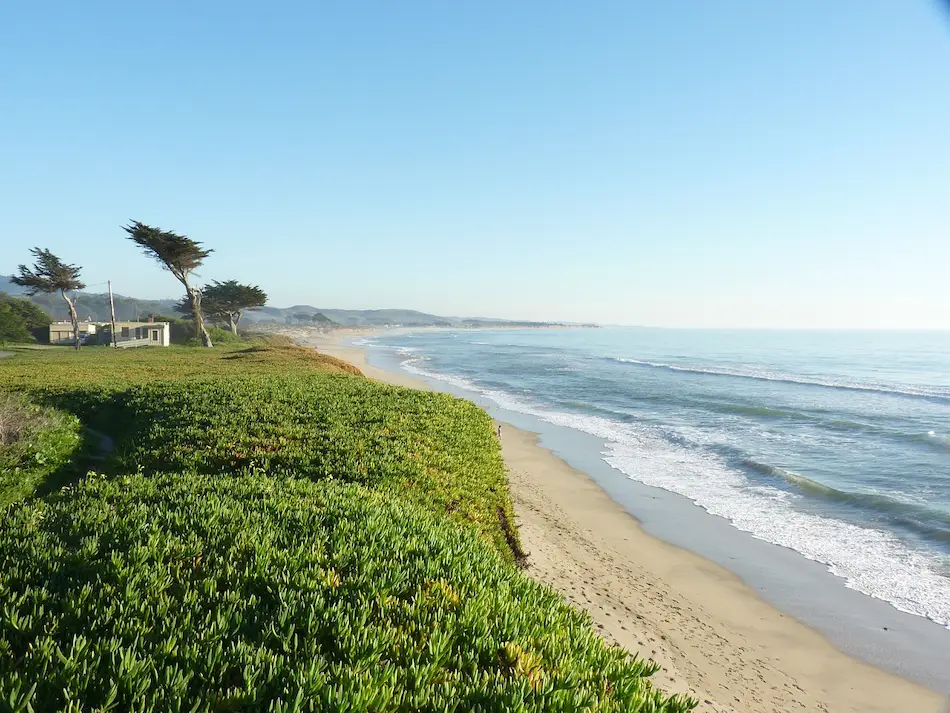 The allure of Mediterranean food: Ingredients and flavors
Mediterranean food, including Italian cuisine, is known for its use of fresh, high-quality ingredients and vibrant flavors. Olive oil, tomatoes, garlic, basil, and oregano are some of the staple ingredients in Italian dishes, providing a unique and delicious taste profile. The combination of these ingredients creates a harmonious balance of flavors and textures, making Italian cuisine a favorite among food lovers worldwide.
One of the main reasons Italian cuisine is so popular in California is because it shares a similar focus on using fresh, locally-sourced ingredients. The mild Mediterranean climate in California allows for the cultivation of many of the same fruits, vegetables, and herbs used in Italian cooking, making it easy for chefs to recreate authentic Italian dishes with a touch of Californian flair.
Top California restaurants for pasta lovers
California boasts an impressive array of Italian restaurants, offering pasta dishes that range from traditional classics to innovative creations. Here are a few notable establishments that should be on every pasta aficionado's list:
Osteria Mozza (Los Angeles): Owned by celebrity chef Mario Batali, Osteria Mozza offers an extensive pasta menu, featuring both traditional and unique options. Don't miss their renowned Ricotta and Egg Raviolo, which has become a signature dish.
SPQR (San Francisco): This Michelin-starred restaurant specializes in modern Italian cuisine with a focus on pasta. Chef Matthew Accarrino's inventive pasta dishes are both visually stunning and delicious, making SPQR a must-visit for pasta enthusiasts.
Angelini Osteria (Los Angeles): Known for its cozy atmosphere and authentic Italian dishes, Angelini Osteria is a favorite among locals and celebrities alike. Their homemade pasta dishes, such as the Lasagna Verde and Gnocchi alla Norcina, are not to be missed.
Must-try Italian dishes at renowned California pizzerias
As much as we love pasta, we can't forget about the other Italian culinary delight — pizza. California is home to numerous pizzerias serving up delicious Italian-style pies. Here are some standout establishments and their must-try menu items:
Pizzeria Mozza (Los Angeles): Another Mario Batali establishment, Pizzeria Mozza offers a variety of artisanal pizzas cooked in a wood-burning oven. Their popular Squash Blossom Pizza, topped with fresh ricotta and tomato sauce, is a delicious and unique option.
Tony's Pizza Napoletana (San Francisco): Tony Gemignani, a 13-time World Pizza Champion, brings his expertise to this North Beach pizzeria. With a variety of styles, including Neapolitan, New York, and Sicilian, there's a pizza for everyone at Tony's. Be sure to try their award-winning Margherita Pizza.
A16 (San Francisco): Named after the highway that connects Naples to Puglia, A16 offers Southern Italian cuisine with a focus on pizza. Their wood-fired pizzas are topped with fresh, high-quality ingredients, making them a must-try for any pizza lover.
Exploring regional Italian cuisine in California
In addition to pasta and pizza, California offers a rich selection of regional Italian cuisine. From the hearty dishes of Tuscany to the seafood-centric fare of Sicily, there is a wealth of flavors and culinary traditions to be discovered.
Cotogna (San Francisco): Located in the heart of San Francisco, Cotogna offers a menu inspired by the rustic cuisine of Northern Italy. With dishes like Osso Bucco and Risotto alla Milanese, this restaurant is perfect for those looking to explore the flavors of regions like Lombardy and Piedmont.
Bestia (Los Angeles): This acclaimed downtown LA restaurant showcases the diverse regional cuisine of Italy with a focus on fresh, seasonal ingredients. From house-made charcuterie to wood-fired pizzas, Bestia's menu offers a culinary tour of Italy.
Bencotto Italian Kitchen (San Diego): Bencotto, located in San Diego's Little Italy neighborhood, offers a menu inspired by the cuisine of Italy's Emilia-Romagna region. Known for their handmade pasta and authentic Italian dishes, Bencotto is a must-visit for those looking to discover the flavors of this gastronomically-rich region.
Pairing Italian cuisine with local California wines
No Italian meal is complete without a glass of wine, and California is home to some of the finest wineries in the world. Many Italian restaurants in California offer an extensive wine list featuring both Italian and Californian wines, providing the perfect opportunity to discover new and exciting pairings.
When pairing wine with Italian dishes, consider the balance of flavors and textures. For example, a bold red wine like a California Cabernet Sauvignon pairs well with rich pasta dishes, while a crisp white wine like a Vermentino complements seafood dishes.
Tips for finding authentic Italian cuisine in California
With so many Italian restaurants to choose from, finding authentic Italian cuisine in California can be a challenge. Here are a few tips to help you on your culinary journey:
Look for family-owned and operated establishments, as they often have a strong connection to their Italian heritage.
Pay attention to the menu – a focus on fresh, seasonal ingredients and traditional preparation methods is a good indicator of an authentic Italian restaurant.
Don't be afraid to ask for recommendations from locals or other Italian food enthusiasts.
Explore different regions of California, as each area offers unique Italian dining experiences.
Upcoming Italian food events and festivals in California
For those looking to immerse themselves in Italian cuisine and culture, attending Italian food events and festivals in California is a great way to do so. Keep an eye out for events like the annual North Beach Festival in San Francisco or the Feast of San Gennaro in Los Angeles, which celebrate Italian food, music, and culture.
Conclusion and invitation to explore Italian cuisine in California
Italian cuisine in California offers a diverse and delicious array of options for pasta and pizza aficionados. From traditional dishes to innovative culinary creations, there is something for everyone to enjoy. So why not embark on a culinary adventure and discover the rich flavors and traditions of Italian cuisine in California? Buon appetito!