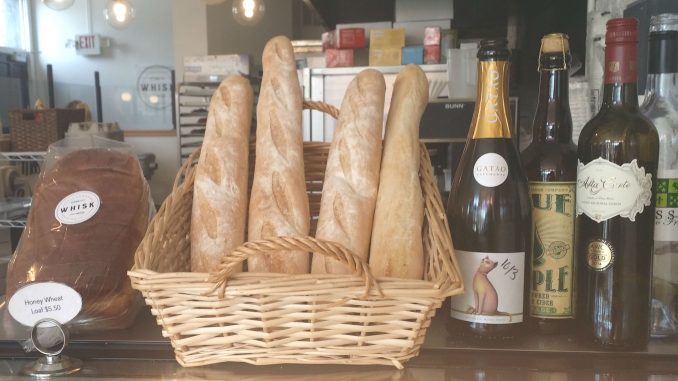 viaElena Correa
If you ever find yourself in Shockoe Bottom, do yourself a favor and check out Whisk. If you're into breakfast croissants, lattes, macarons, or even bread pudding, you won't be disappointed. The shop is deliciously cute, from the black and white tiled floor to the glowing glass display of kawaii colored pastries all the way back to the rustic brick patio. What's even cuter is the way it smells, as treats are made and baked behind the counter.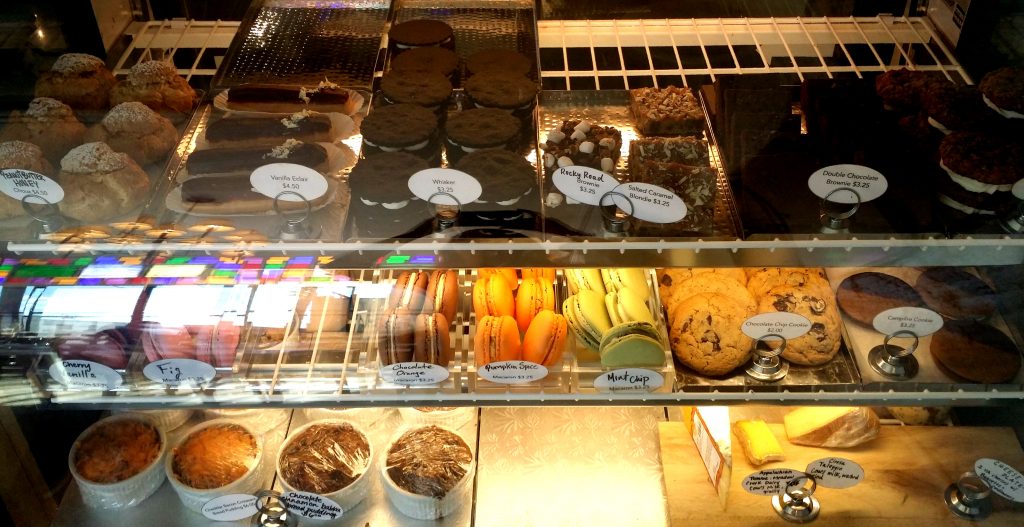 Whisk is known for their macaroons with featured flavors that range from a light Lavender Lemon to a more decadent Chocolate Hazelnut. Today, I had the Cherry Vanilla. To complement my sweet tooth, I ordered a savory "Richmonder" sandwich, with bacon aioli served on wheat bread layered with roasted turkey, cheddar cheese, lettuce and then topped with a tomato. I had never tasted bacon aioli but I kind of wish I hadn't because now I can see myself putting this on every sandwich I'll ever make.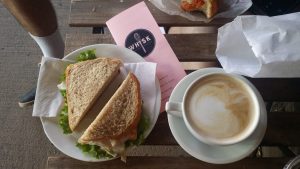 And of course, I had a latte. Because Whisk is kind of the quintessential cafe–it's a bakery, a lunch spot, a reading nook, or a pick me up. It's authentic in taste, and the ambiance of the neighborhood only adds to the experience. So next time you crave caffenation, a pretty lil sugar rush, or just a break from campus–explore the bottom, and taste in everything it has to offer!
I can't wait to try it!