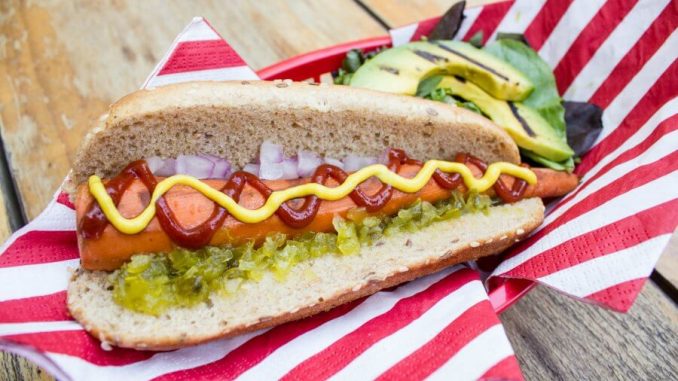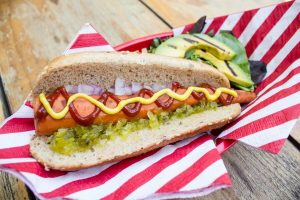 via Lia Ferro of The Vegan Club at VCU
So, before we get started, we all know there are some super gross veggie hot dogs out there. Maybe it's just me but I've never had a good one. BEFORE YOU READ ANY FURTHER, HEAR ME OUT! I know a Carrot Hotdogs sounds like the most silly, vegan nonsense you've ever heard but it's so good if you do it right! It's super easy, absolutely worth it and completely plant based. I haven't had a real hotdog in a while, but meat eaters have told me these taste 'just like real hotdogs'. This recipe is adapted fromthis one courtesy of Peta.
Instructions:
Essentially your just going to boil your carrots, marinate them, and grill them!
Cut your carrots to the length of your hotdog buns. Then in boiling water, cook them until fork tender. You can totally do this in the microwave with your carrots in a covered dish and a couple tablespoons of water, it should take between 5-8 minutes). But keep an eye out, you definitely don't want mushy carrots!

Set your carrots aside to cool and move onto your marinate

You can make your marinate in a covered dish, large low Tupperware or a ziplock bag. What ever you have, combine your remaining ingredients and whisk together.

Add your cooled carrots and coat them in the marinate (toss then, flip them, do your best!), then place them in your fridge for (take a breath!!) at least a full 24 hours. Relax! It's worth it! I personally, think 48 hours works the best!

After you have forgotten about your hotdogs in the fridge, take them out and cook them up!

If you want to pan fry them they will take a few minutes longer, but there's no meat, so you just have to heat them through!

If you're grilling, again, your just heating them through, it's not rocket science! About 3-5 minutes.

Put your hot dog on your bun of choice and add whatever condiments you want! Enjoy!
Ingredients
¼ cup tamari

⅛ cup rice vinegar

⅛ cup apple cider vinegar

¼ cup water

1 tbsp sesame seed oil

½ tsp garlic powder

½ tsp onion powder

¼ tsp ginger powder

¼ tsp black pepper

1 tbs liquid smoke

your Carrots! (Probably 2-4 for this amount of marinate)

Whatever rolls your want (just check the ingredients for animal products)

What ever condiments you want