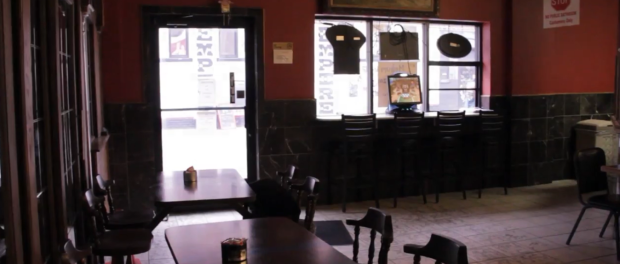 Video by Shannon Minor and Margaret Carmel.
---
Shafer's Unwanted Gift
Cort Olsen
Executive Editor of INK Magazine
Every single student at VCU knows the consequences for going to Shafer Dining Court, yet, time and again, we continue to swipe that VCU ID at the door.
If you haven't eaten all day and you know you're in the mood to have three of four servings, then Shafer is the place to go. For me, Shafer is a last resort.
Make sure you will not be giving a presentation or be in the middle of an important meeting in a couple hours, because your stomach is going to turn into your own personal terrorist and it will be holding your underpants hostage.
Shafer is like making a deal with the devil. There will be instant foodie gratification, but just know that form will change into liquid fires of hell spewing out of your back-end.
You have been warned.
---
Never A-Nao-and-Zen
Amelia Heymann
Guest Contributor
The absolute worst place to eat on campus is Nao and Zen.
When I first heard about it, I was absolutely ecstatic, me being a huge fan of stir fry.
My first and last taste of Nao and Zen was a mouthful of tofu and sweet and honey soy sauce. The moment it hit my tongue, my gag reflex responded in turn.
I managed to swallow it, but my second attempt to chew it resulted in me spitting it out.
I'm not one to waste food, but I'm afraid that dish belonged with its kind: in a dumpster.