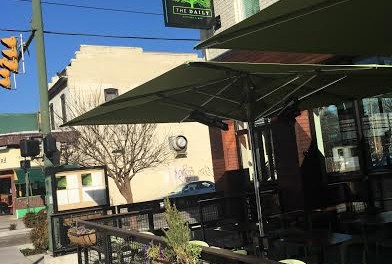 Contributing Writer
Nicole Carey
Considering the extensive list of restaurants to choose from in Richmond it can be tough to decide where to bring that special someone on Valentine's Day. That's why we have put together list of meals for those hungry couples who are looking to enjoy good food while spending time together this Valentine's Day.
Breakfast
Start off the day with your sweetheart at Lucy's, an American cafe located in Jackson Ward. Lucy's serves to-die-for sandwiches and their signature bacon donut holes. This home-town restaurant offers an inviting interior complete with a full bar and unique menu that has been satisfying Richmond residents for years.
Location: 404 North 2nd St
Phone: (804) 562-1444
Brunch
Who doesn't love Sunday brunch? Located on 1210 E Cary St, Sam Miller's is an American traditional restaurant that is perfect for special occasions. The restaurant is offering a specialized brunch menu featuring fresh omelettes and signature sandwiches on Valentine's Day from 11 a.m. to 3 p.m. Sip on a mimosa or bloody-mary while you and your company enjoy an intimate dining experience.
Location: 1210 E. Cary St
Phone: (804) 644-5465
Lunch
Head down to Carytown with your valentine for lunch at the Daily. The restaurant offers a pleasing atmosphere featuring a bright space with a modern and fun design. The Daily is an American style cafe whose philosophy is to use natural ingredients as much as possible while maintaining reasonable prices. Don't worry about your date not finding something they like, the menu offers something for everyone. Whether it's a burger or a fresh salad you're craving, the Daily has you covered.
Location: 2934 W. Cary St
Phone: (804) 342-8990
Dinner

Treat your date and yourself to a romantic dinner at Heritage. Praised for their out-of-this-world seafood options, the menu features decadent items that are sure to satisfy your heart and taste buds. This restaurant is ideal for special occasions and is known to fill up fast, so do not hesitate to call and reserve. The price range is $11 to $30.
Location: 1627 W Main St, Richmond
Phone: (804) 353-4060