Photos by Anna Shcherbakova
Armed with decor in tones of brown lit with dim lamps and a varied menu, The Village sees many students come and go in search for a place to take their friends, a lucky date or their lucky parents.
Shaferbird staff paid a visit to The Village Cafe, located on 1001 West Grace Street.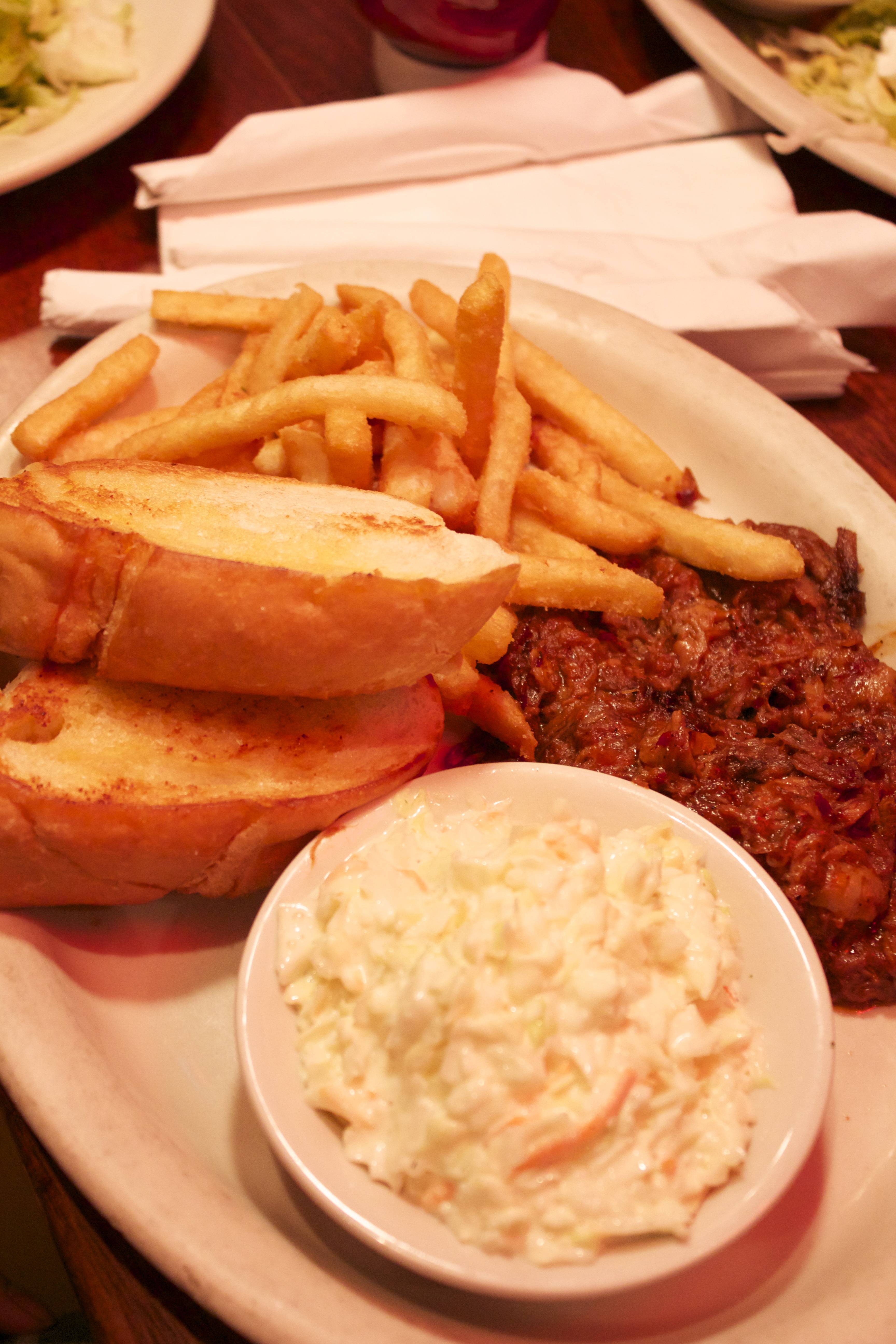 ---
Words by Michael Pasco
I ordered the barbecue plate with a side of fries and broccoli, but what I got was barbecue plate with a side of fries and cole slaw. Getting my order wrong is not a very good start to what I have to say about The VIllage.
On top of that, it was not quite as tangy or as flavorful as I expected, nor was the barbecue "piled high" like its menu claimed it was.
For almost ten dollars on a street that normally sells their restaurant items for seven or eight dollars, I was a bit astounded at the service of this place.
I left with regrets of walking out without ordering a milkshake, something, since part of The Village's reputation is staked in it, they cannot get wrong.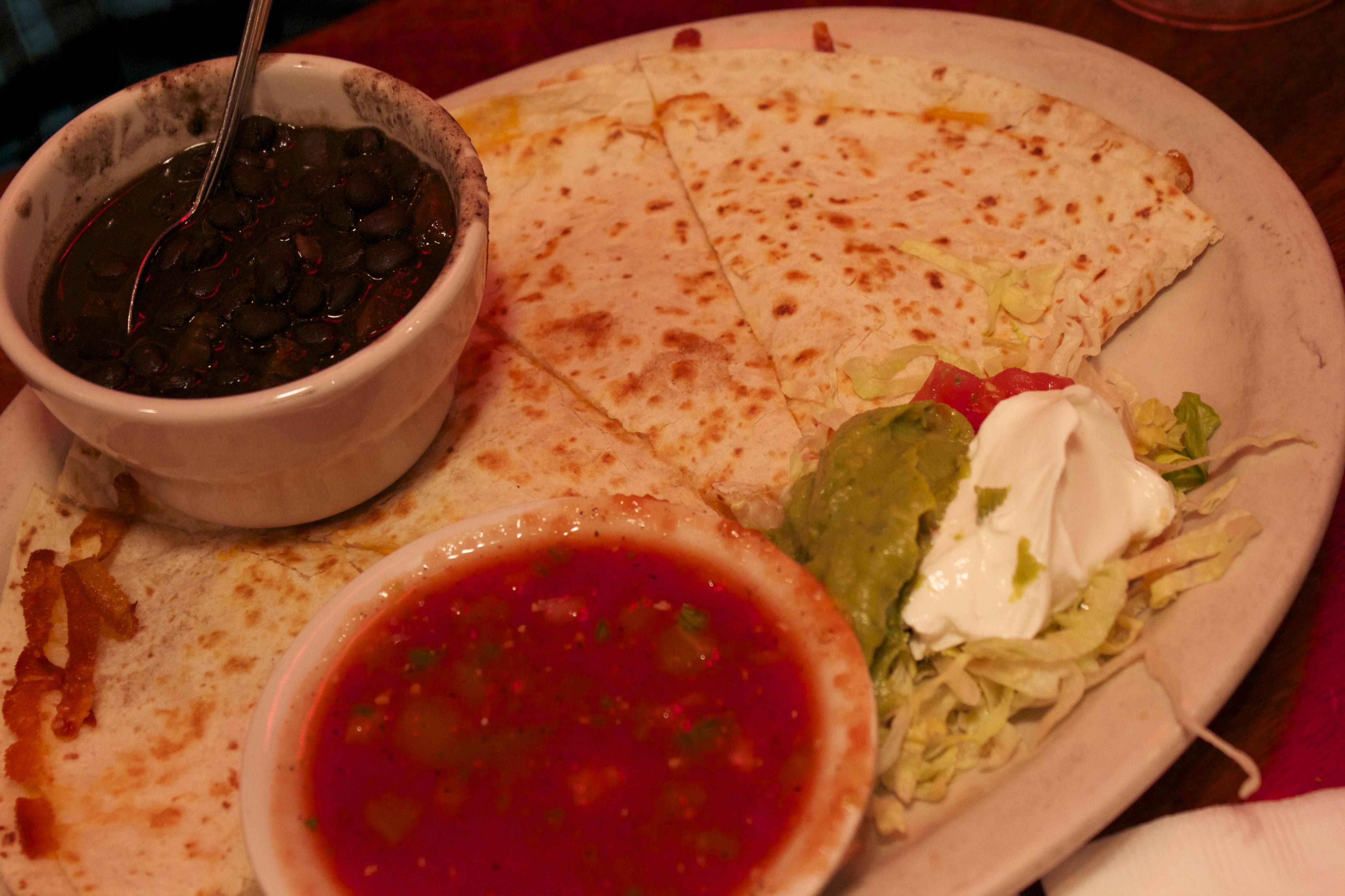 ---
Words by Jasmine Roberts
The black bean quesadilla looked promising in the menu description. I was practically shaking in anticipation for my entrée (not really, but you get my point.)
Now, I didn't ask for a dish that would motivate me to solve all the mysteries of the universe, but I did hold some expectation for the food.
Upon taking my first bite, I had forgotten that I expected anything from it – that's how ordinary it was.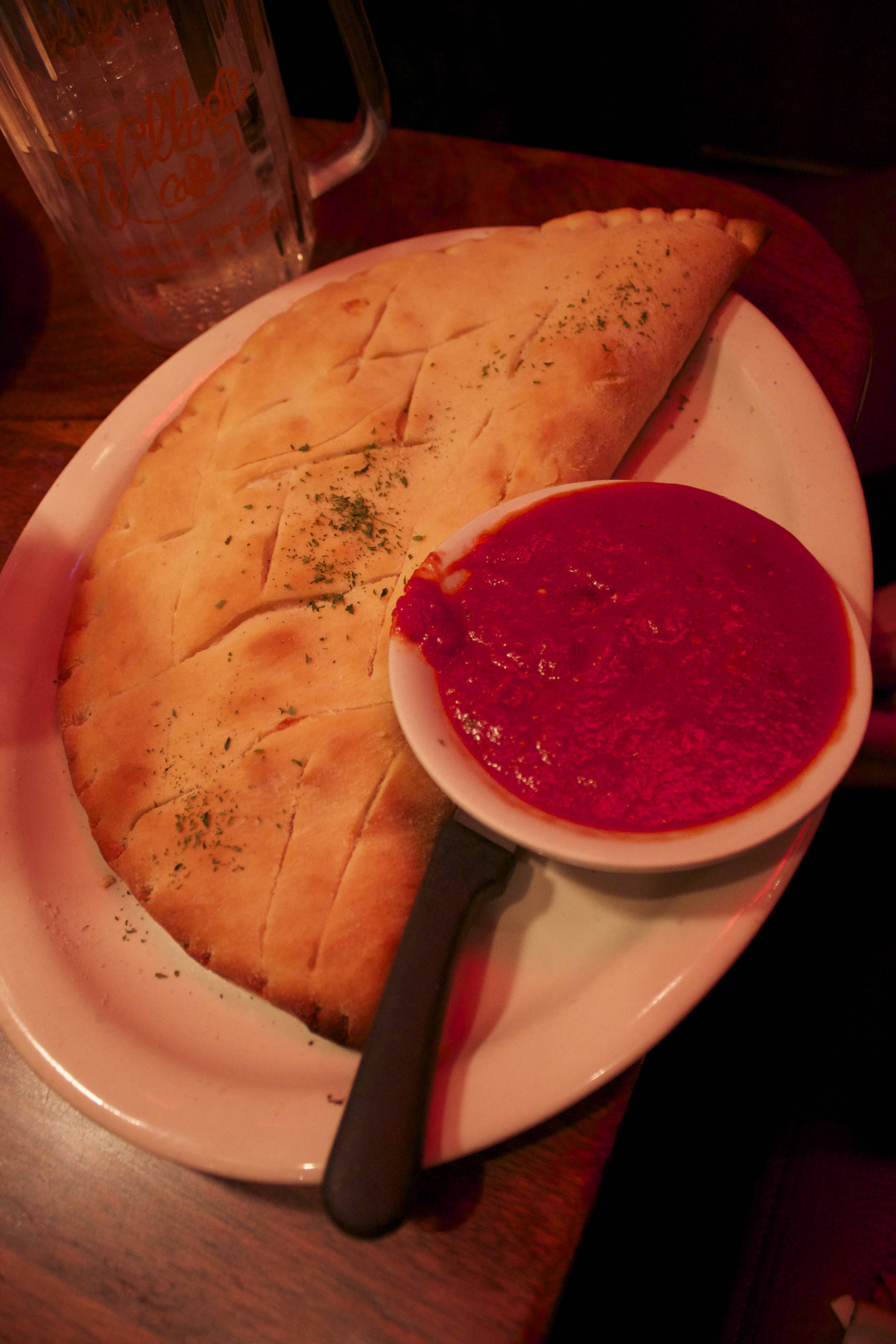 ---
Words by Lauren Colie
 When you walk into Village, you expect a particular experience: The service is usually a little oblivious, the salads tend to be a little wilted and anything toasted is hit-and-miss as far as not being burnt.
However, VCU students and locals alike return for the atmosphere. Whether it's for the eclectic (and really loud) music or the Richmond-inspired collage of wall adornments, the tiny, overcrowded diner screams river city.
I ordered a cheese calzone – my go-to when I'm not feeling adventurous enough to try the meatloaf or daily specials. You can always trust the Village won't skimp on the cheese, and the dough they use is appealingly soft and flaky.
The marinara doesn't look like much, but I promise it has just the right note of tomato without the acidity of some other sauces.
For ten bucks, it's big enough to scarf down half and bring the other home for some late-night cheese cravings. Village may have its quirks, but they're reliable quirks that we Richmonders love almost as much as our PBR.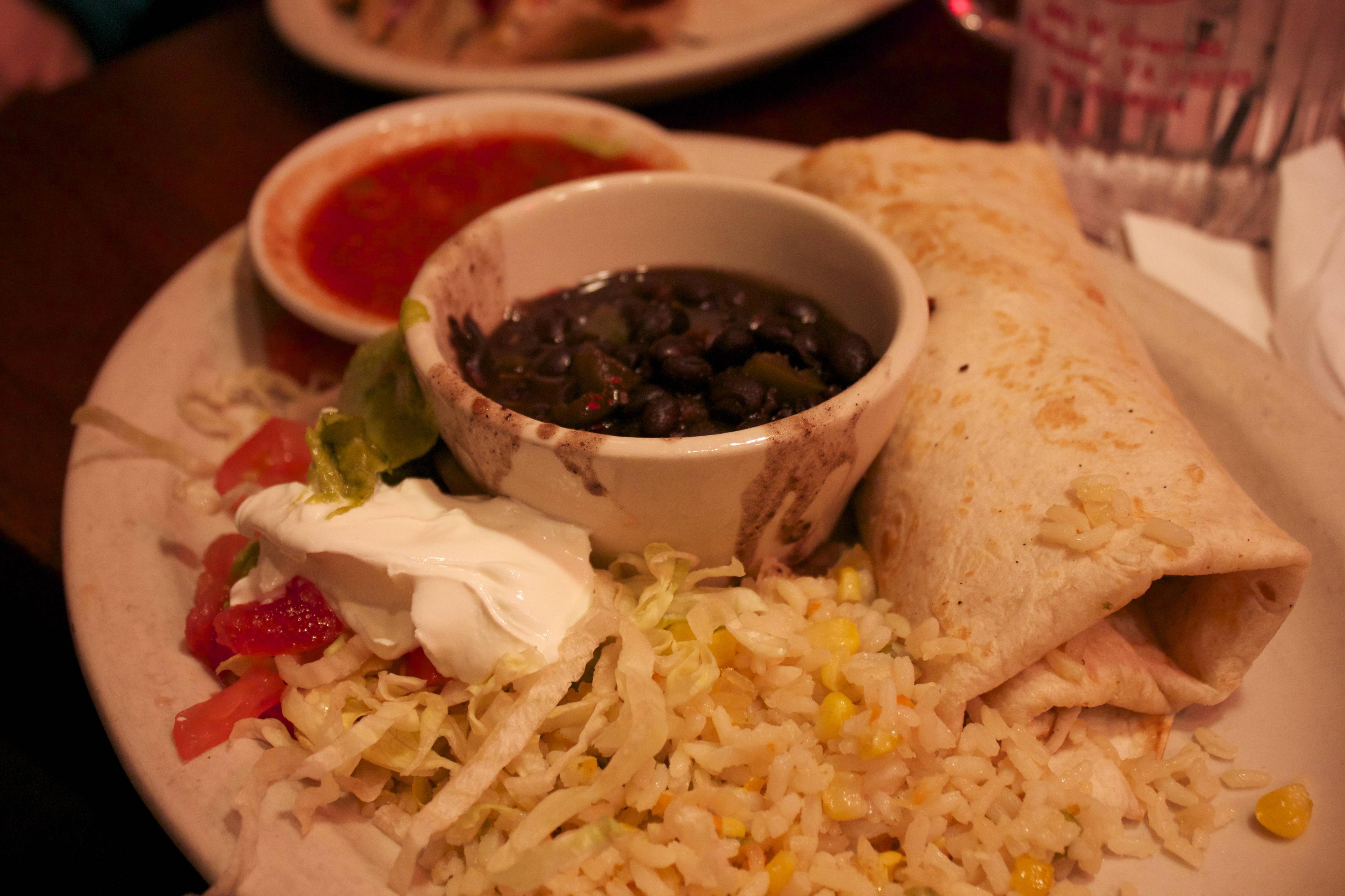 ---
Words by Daniel Parker
Since 1956, the Village cafe, has been a hangout for artists, locals and VCU college students. Located off West Grace Street, the interior is simple and to the point, much like the food.
I got a chicken burrito, with guacamole, black beans, salsa and rice.
The chicken was simple, grilled with no gimmicks, wrapped in a burrito, with thinly slice onions and green peppers; the cheese kind of threw me off, but overall it good. The portion sizes were filling and worth the $9.
Too often we get stuck in the idea of elaborate meals being better, less cooked right really is more.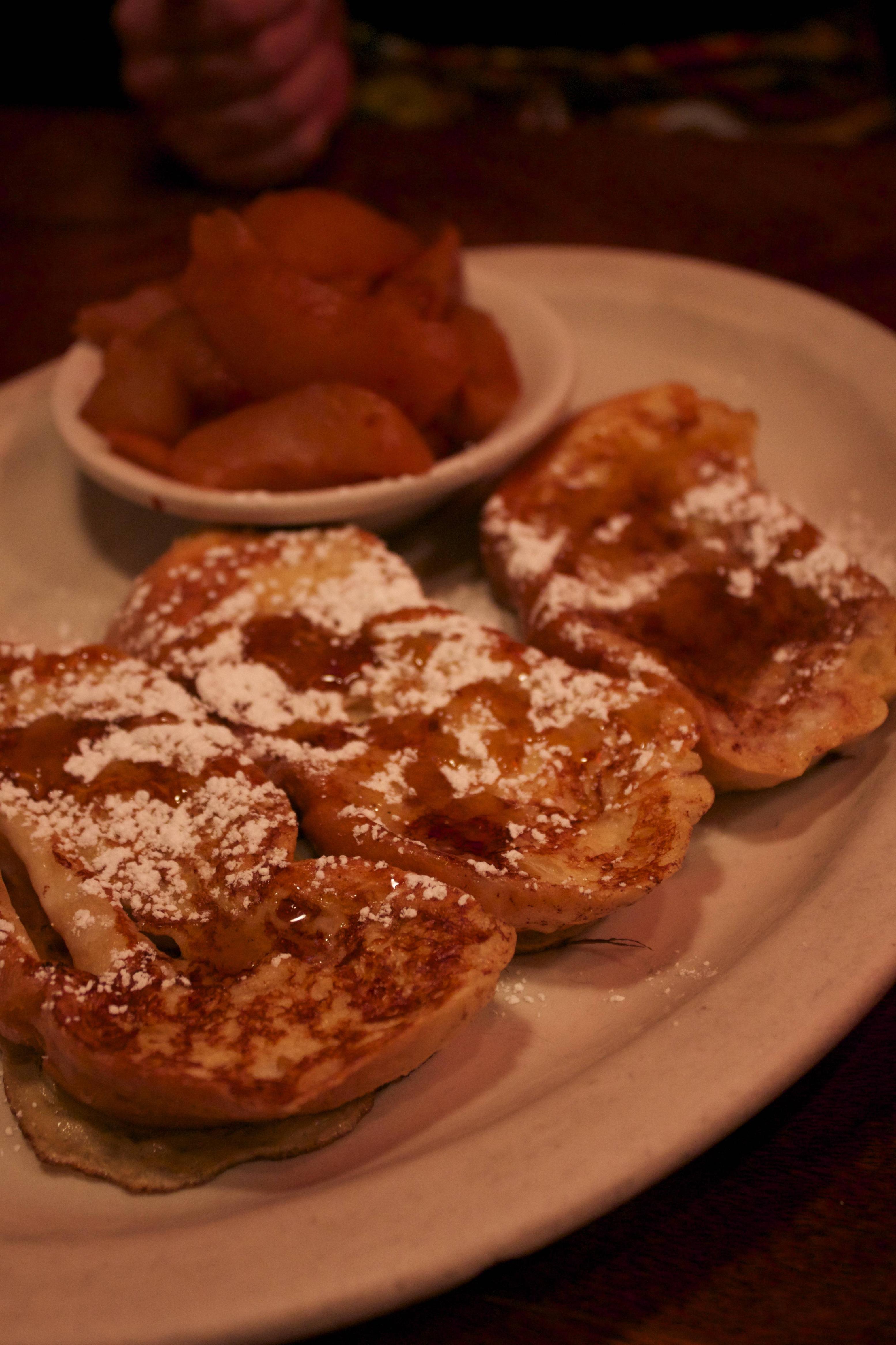 ---
Words by Shannon Minor
Amongst my peers who ordered typical dinner foods, I was one to stray.
Ordering French Toast, I was pleasantly reminded that The Village serves breakfast food all day long. And at a reasonable price for that.
Amused by familiar tunes and friendly faces, time went by quickly and a large plate containing three pieces of toast was placed before me.
I ordered fried apples as my side, but there is a selection of grits or hash browns as well. A giant bottle of maple syrup was served alongside, and I was able to distribute the perfect balance of syrup to toast ratio that complemented its sweet, warm taste as oppose to drowning it.
Powdered sugar sprinkled on top like the first fallings of snow made the dish as visually pleasing as its taste.
The large booth fit our group of seven comfortably with room for more.
This is what is so great about The Village; a place that is always welcoming for more while serving predictable, filling, and satisfying food.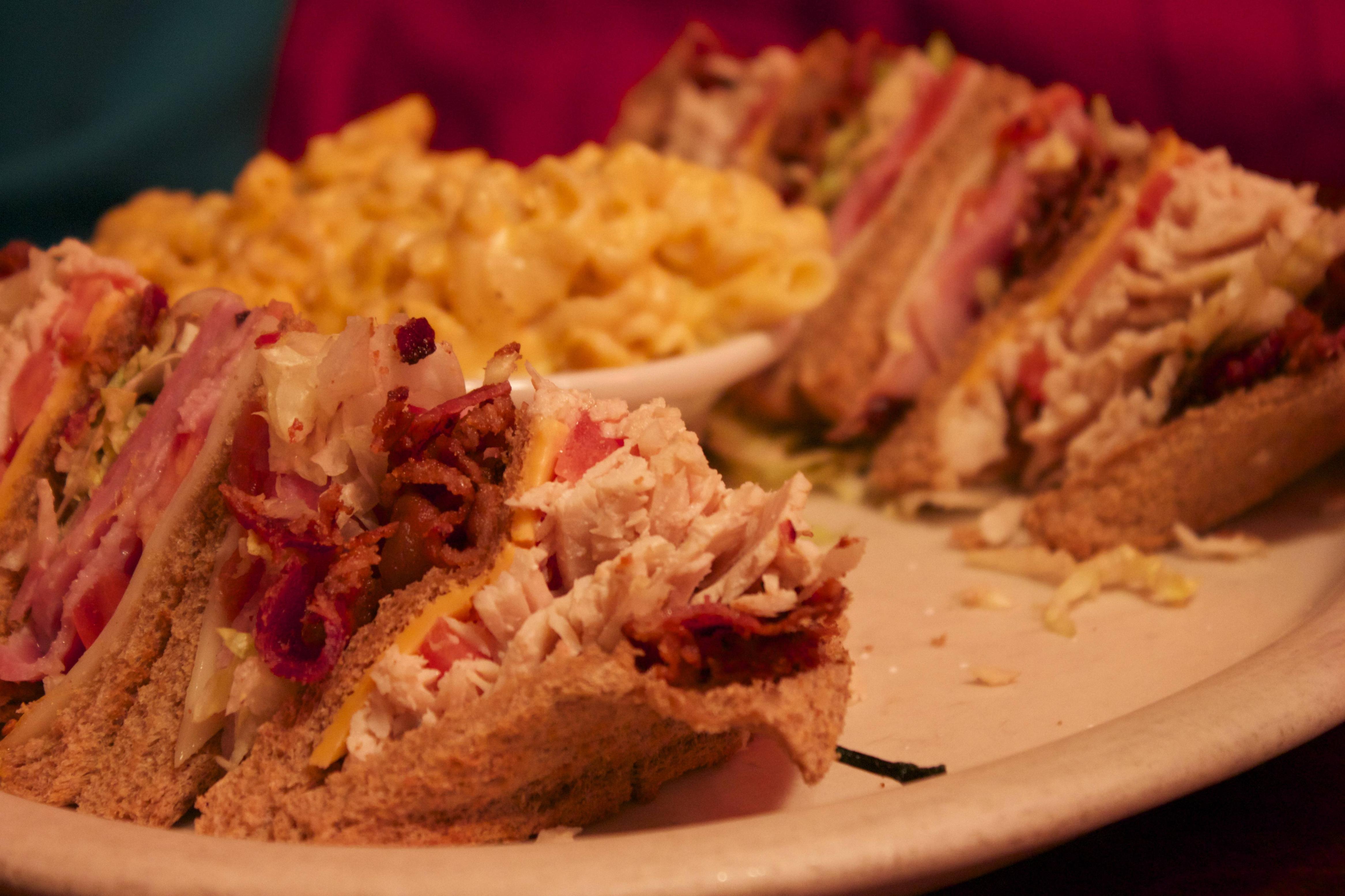 ---
Words by Margaret Carmel
If you go to VCU, chances are you've been to The Village Cafe. But really, how good is it?
While some might say that it's only popular due to blindly following the masses, I honestly enjoy eating there.
The music is trendy, the lighting is low, there's interesting things hung up on the walls, the servers are quirky, and the food is classic.
On the particular trip to The Village, I ordered a club sandwich with a side of macaroni and cheese. A mainstay of the American dining experience.
Both were excellent. The sandwich was perfectly toasted with just enough mayonnaise for taste but not too much that it dripped everywhere. The macaroni and cheese was thick and creamy and perfectly seasoned.
As usual I felt very satisfied with the food, the experience, and more importantly the very reasonable price of ten dollars.