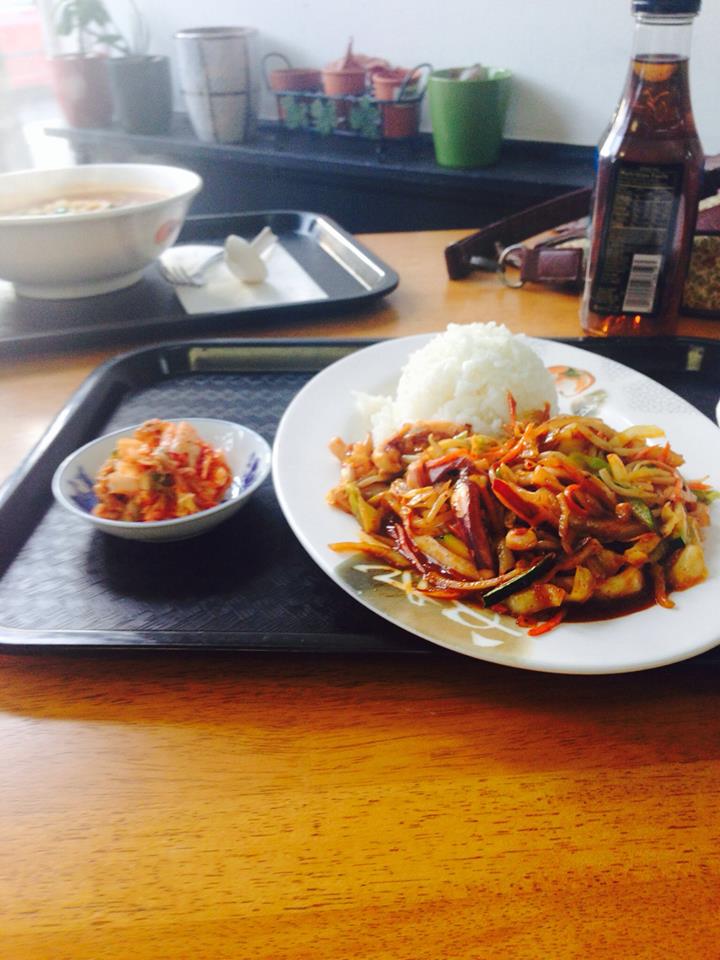 Daniel Parker
Guest Columnist
Mama's Kitchen is a tiny Korean restaurant tucked away on 946 West Grace St.
The inside is typical of family owned take out. Mama's atmosphere consisted of a blank white wall, with a large Korean Olympics game poster and a shelf covered in toys.
Service was essentially nonexistent. You go to the front, order your food and wait for it come out. However, I came for food, not trivial nonsense like helicopter waiters or aesthetics, so, I was left unfazed by the setters and setting.
I was feeling adventurous, so I ordered the spicy stir fry squid.
My dish came out quickly, a decently sized clump of white rice, plain cooked squid laid out on vegetables, coated with a bright red sauce and a tiny side of kimchi tucked away in a little bowl. Kimchi is a spicy cabbage dish.
Overall, the portion size was decent, filling but not enough to make you disgusted with yourself.  Don't expect to leave Mama's with leftovers.
The squid was tough, chewy, but edible. The stir fry vegetables were redeeming and took my mind off the subpar meat. The red sauce, much to my surprise, was actually spicy.  Although I had very little kimchi to form an opinion, the tiny amount had an interesting contrast of sour and spicy. Overall the meal was decent.
The price of the meal was $9.98. I imagine Mama's kitchen as a place you take someone after you really know them, and have given up trying to impress them.
Next time, I would probably order a different meat with the spicy stir fry and retreat to my dorm to enjoy it.
The squid was alright, but it was not worth the extra amount of money.
At the end of the day, I would go again, just to dig further into Korean cuisine.