By Paige Baxter
Campus food can get a little monotonous from time to time. So if you want totry something new, Fresca is the place to start. The building immediately grabbed my attention by the restaurant's slogan on the wall: "We're not vegetarian. We just don't serve meat."
I knew that I instantly wanted to go in after seeing that. The slogan probably comes from the fact that the owners are a father who loves cooking but eats meat and a daughter who is vegetarian.According to the Fresca website, they wanted to show people how delicious food can be without meat.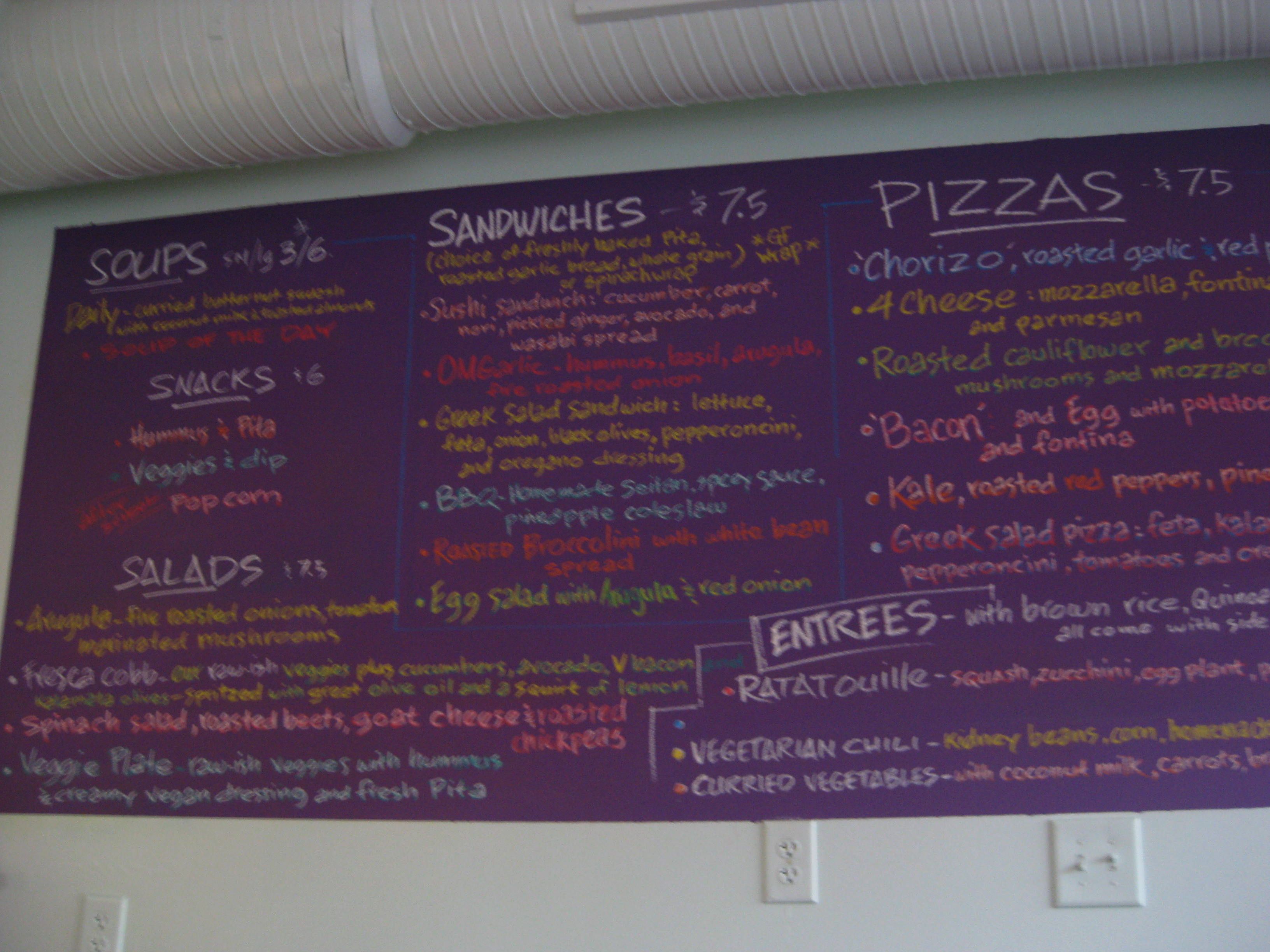 It's true though. They do not sell a single slice of meat, but they do sell a variety of sandwiches, salads and pizzas (all $7.50). If you want something on the lighter side, they have a few soups ($3/$6) and snacks ($6). Their main entrees include ratatouille, vegetarian chili, and curried vegetables (all $12). Each comes with brown rice and a side.
After looking at the purple chalkboard painted menu on the wall, I wanted to try everything. Unfortunately my bank account could not handle that. If you go with a few friends then you might have a chance to try the entire menu. However, there is not a lot of seating for a party larger than two, so I suggest going at an odd hour.
I had the Roasted Broccolini sandwich, which is pretty much what its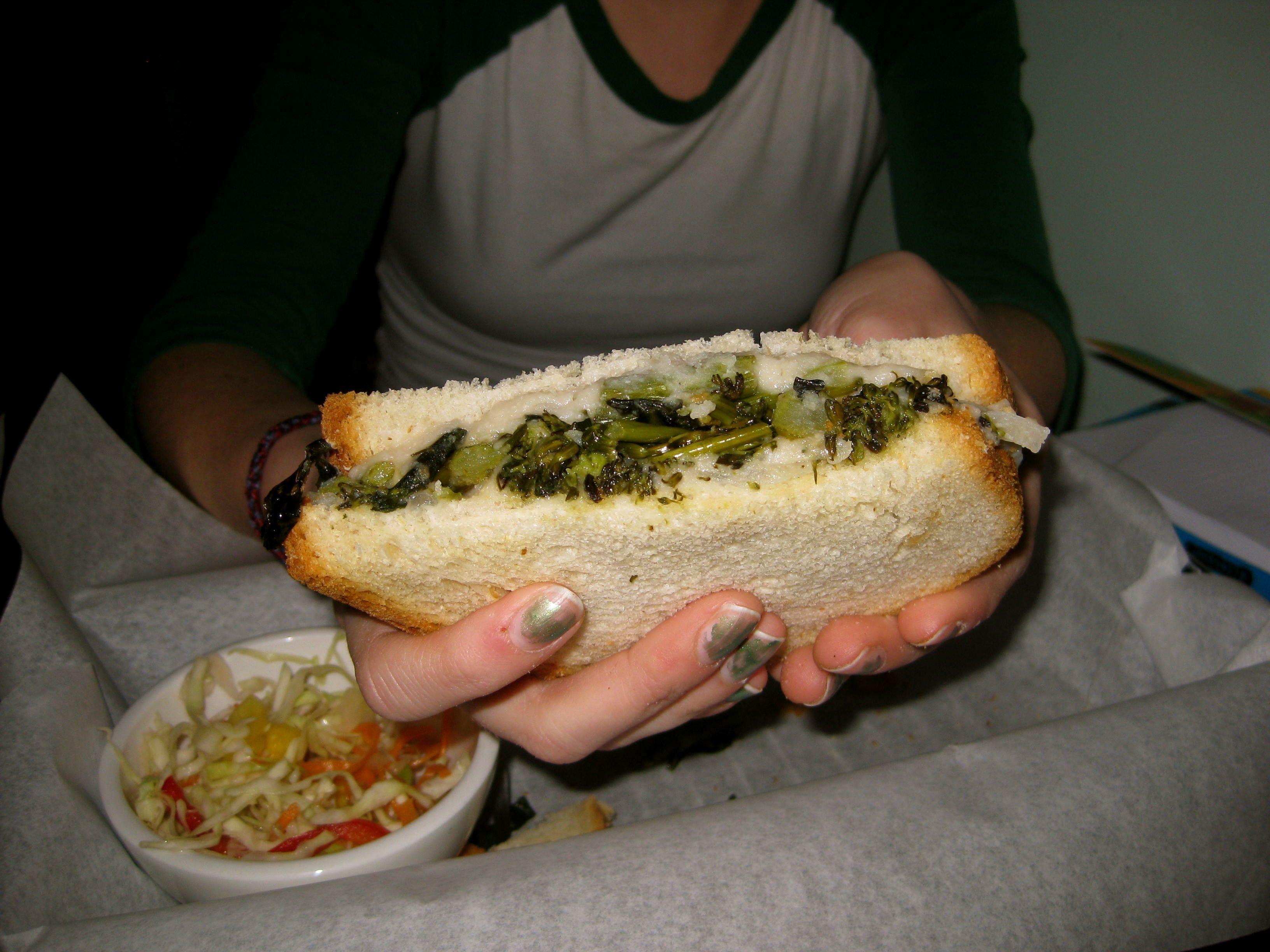 name says: roasted broccoli with a delicious white bean spread. It reminded me of a Thanksgiving dinner on bread, without the meat of course. You can choose what type of bread you'd like, such as freshly baked pita, roasted garlic bread, whole grain, or a spinach wrap. All sandwiches also come with sides that are in a display case and are $7.50 each, which isn't a terrible deal.
Most of the options aren't the normal sides you'd see at a KFC or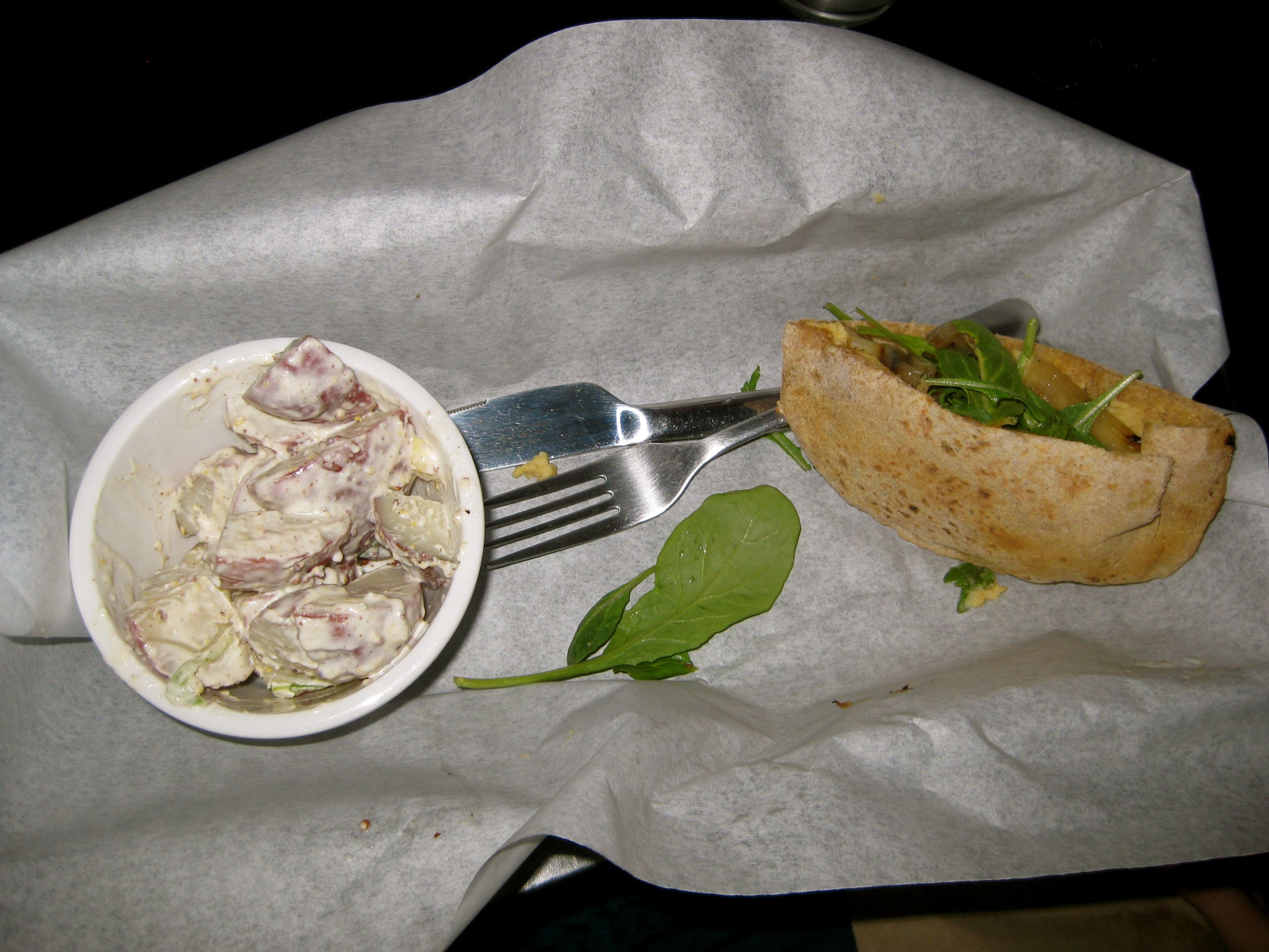 Boston Market. There's bread salad, which contains chopped up bread marinated in oils and herbs. I tried the pineapple coleslaw that is surprisingly not mayonnaise based. At first, I was a little skeptical of the coleslaw, but the pineapple added a nice touch of sugariness. The sides change daily, so I can go back and try something                                                 new.
As I observed the restaurant, I noticed their stone oven. A stone oven is intriguing in itself because not many places have them. It felt like I was in Italy and it made me want to try one of their fresh pizzas. Fresca makes everything fresh from local ingredients.
Other nice aspects of Fresca are the fun dГ©cor and the staff. The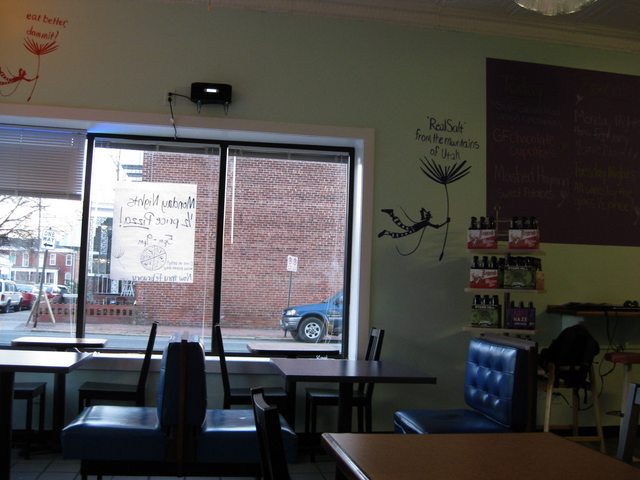 ceiling has these huge fiber optic lights that instantly made me say: "Oou." Then there are paintings of the store's logo with various sayings and phrases, like: "Eat better, dammit!" They kept my eyes entertained as I ate. Sadly, I didn't have a lot of interaction with the staff other than getting my order taken. While my friends and I ate, I constantly heard the owner and the staff chatting and joking around. The laughter and talking made it fun, adding to the homey atmosphere.
Despite all the good, a slight downside of theirs is the lighting. I went at twilight and there was a clash of sunlight and dim lighting. Possibly going at a different time would give Fresca a better and less gloomy vibe.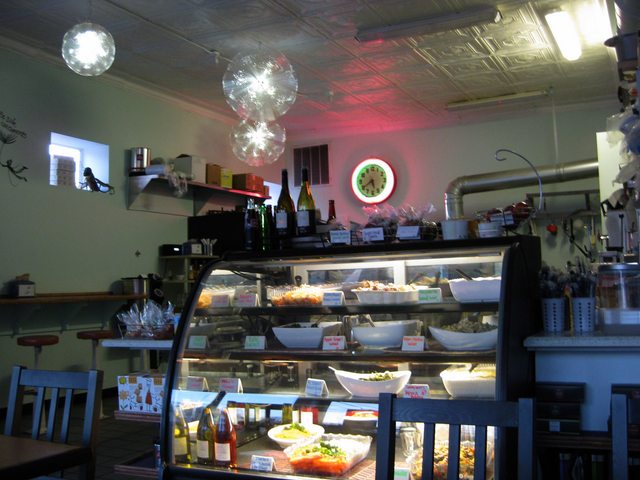 The fun atmosphere of Fresca and the various vegetarian friendly options did impress me. But, while I will make a point to give it another chance and try more items on the menu, it is not on the top of my list for places to eat.
Fresca is at the corner of Addison and Carey Streets and is open Monday through Thursday from 11a.m. to 9p.m. and Fridays and Saturdays from 11a.m. to 10p.m. According to Google Maps it's about 24 minutes walking and an 8-minute bike ride. Check out the full menu online at: http://www.frescaonaddison.com/.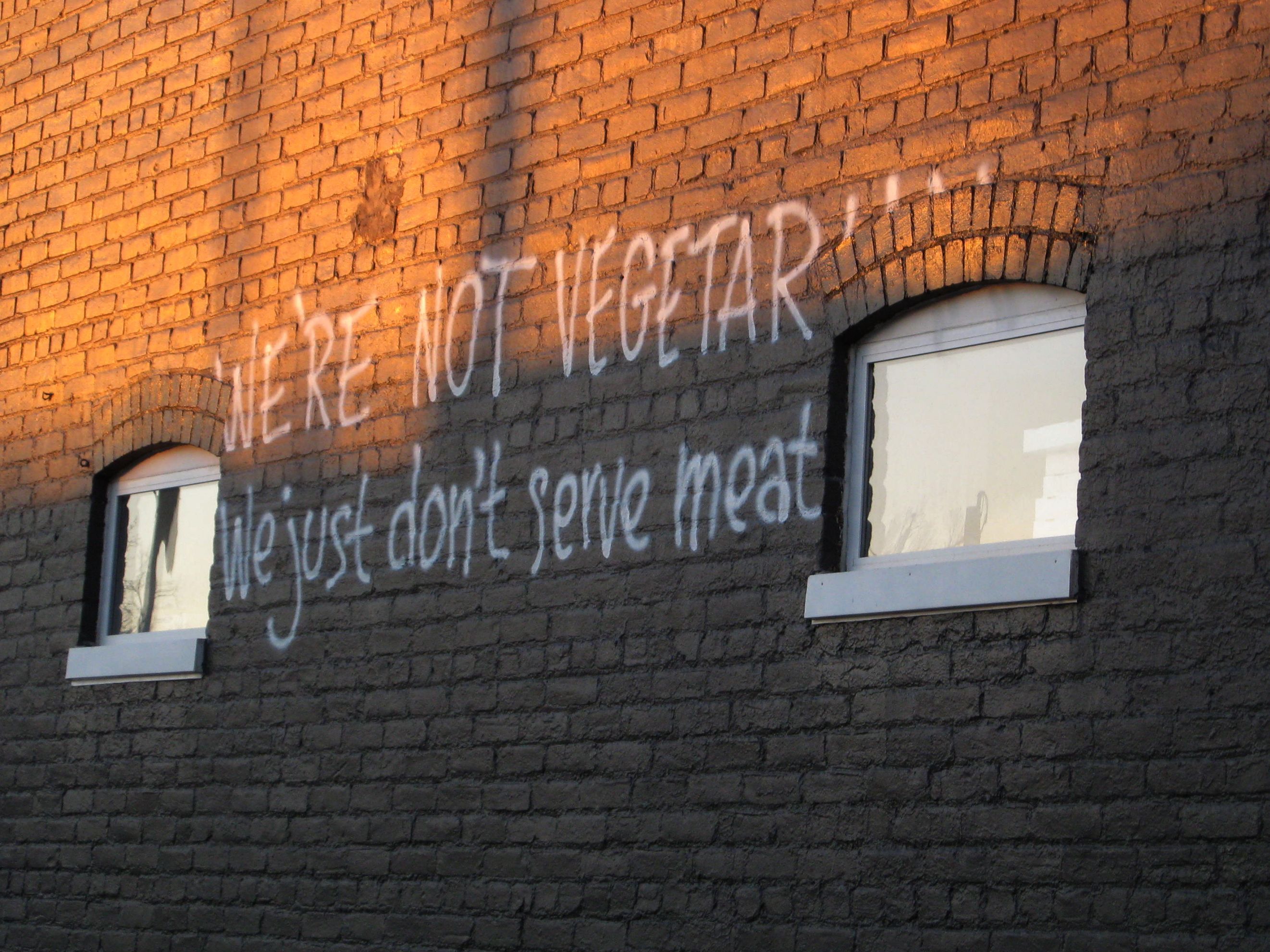 Did you like this? Share it:
Did you enjoy this post?Why notleave a comment belowand continue the conversation,orsubscribe to my feedand get articles like this delivered automatically to your feed reader.