By Samuel Roots
Bo Dillaz is not the typical eat-in/take-out restaurant. It lacks the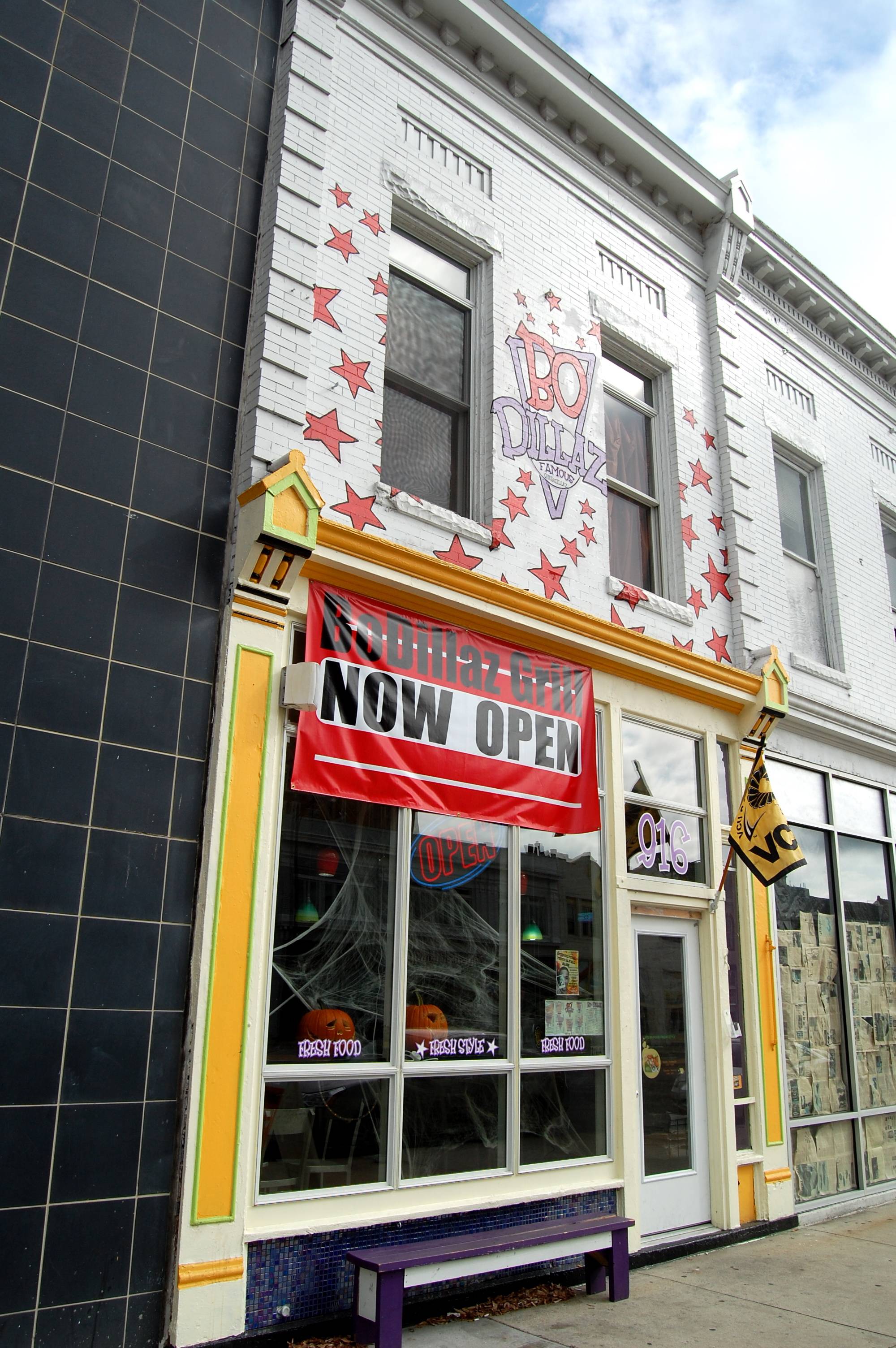 family environment of your everyday diner, but still maintains quality food. In short, Bo Dillaz is not pinnacle fine dining, however it is still a creative and flavorful experience.
I have indulged in Bo Dillaz in two contrasting, but contextually equal situations –once at 2:00am and another at 11:00am, each due to sudden hunger. I experienced the former after a late night walk on a Saturday evening. I walked into the eatery to the sounds of underground hip-hop and DJ music that fit the atmosphere without being boisterous.
The staff was young, friendly, and relatively upbeat. I even had a conversation with one cook about a new mix tape from a local DJ.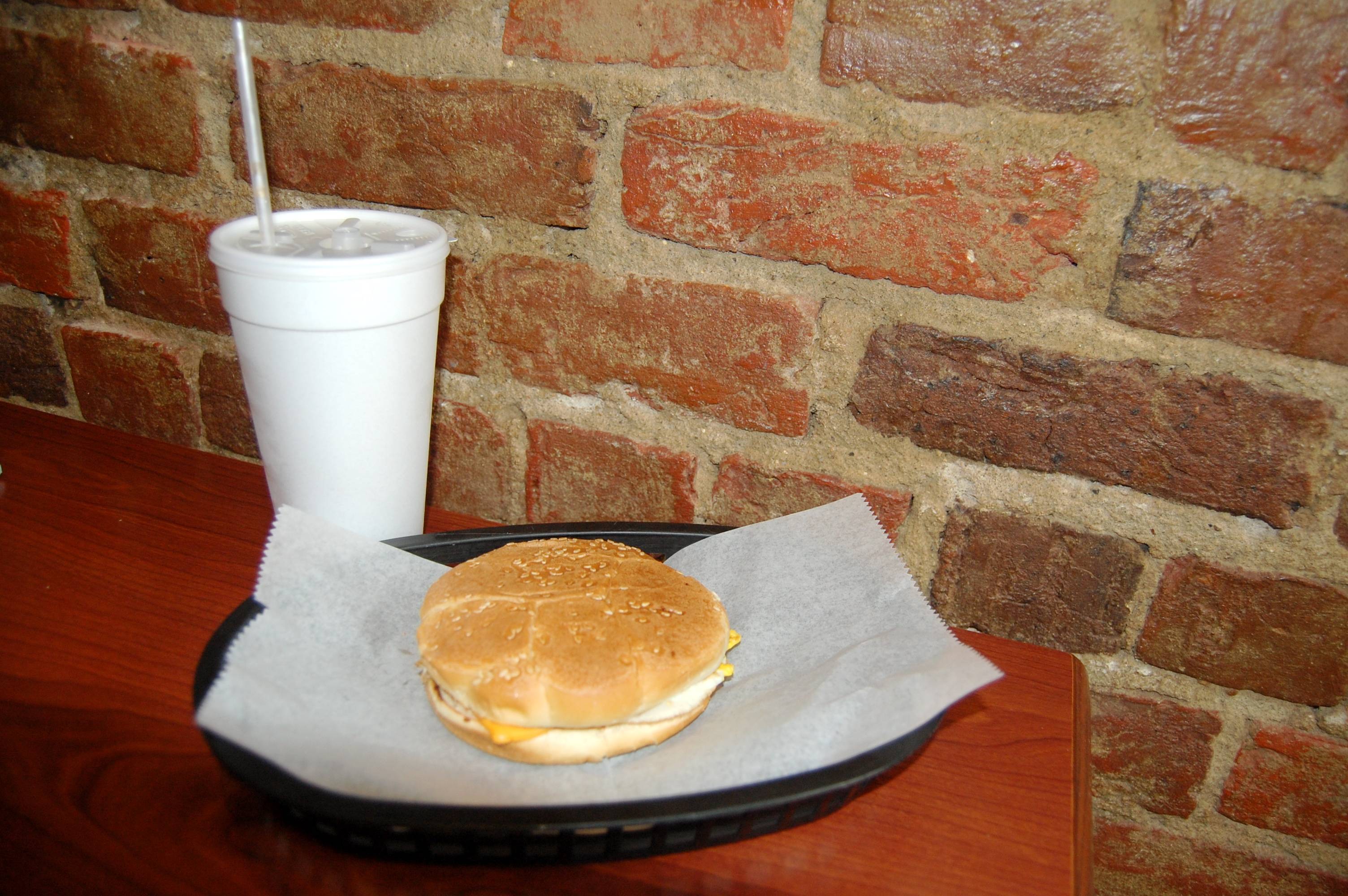 However, what they had in friendliness, the staff lacked in speed. Because the food is made straight from the grill, many food items (including the chili burger I ordered) may take longer than expected. This could cause concern for late-night patrons looking for a В  В  В  В  В  В  В  В  В  В  В  В  В  В  В  В  В  В  В  В  В  В  В  В  В  В  В  В  В quick and easy meal.
My first time, I ordered a chili burger with fries and took it back to my room. The chili was very flavorful. It settled well with my stomach with a hint of spice that wasn't overwhelming. Though the burger was slightly dry, it did its duty of settling my late night hunger. The fries were also rather delicious albeit rather greasy. Overall, the meal was pleasant, but not spectacular.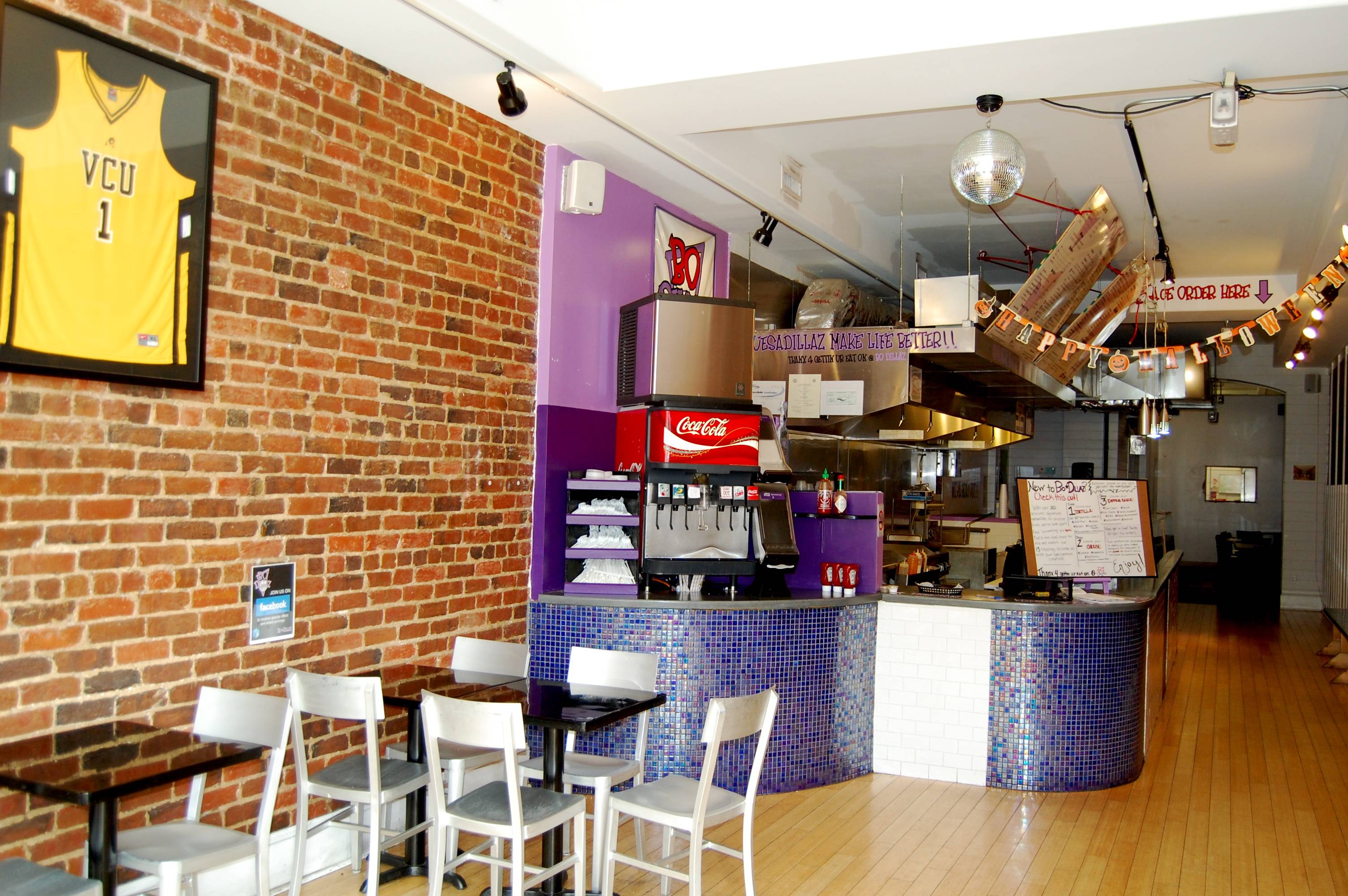 On the other hand, my second experience at Bo Dillaz was much better. The restaurant was adorned with VCU colors and decorations for Halloween. My friend and I went just after the restaurant opened.
The staff was less friendly this time, opting for silence rather than costumer chemistry.
I decided to eat one of the eatery's self-proclaimed famous quesadillas: the Burger Quesadilla. My friend ordered a simple egg sandwich due to his vegetarianism. I chose to have a white tortilla, cheddar cheese, burger meat, pickles, and onions in my dish.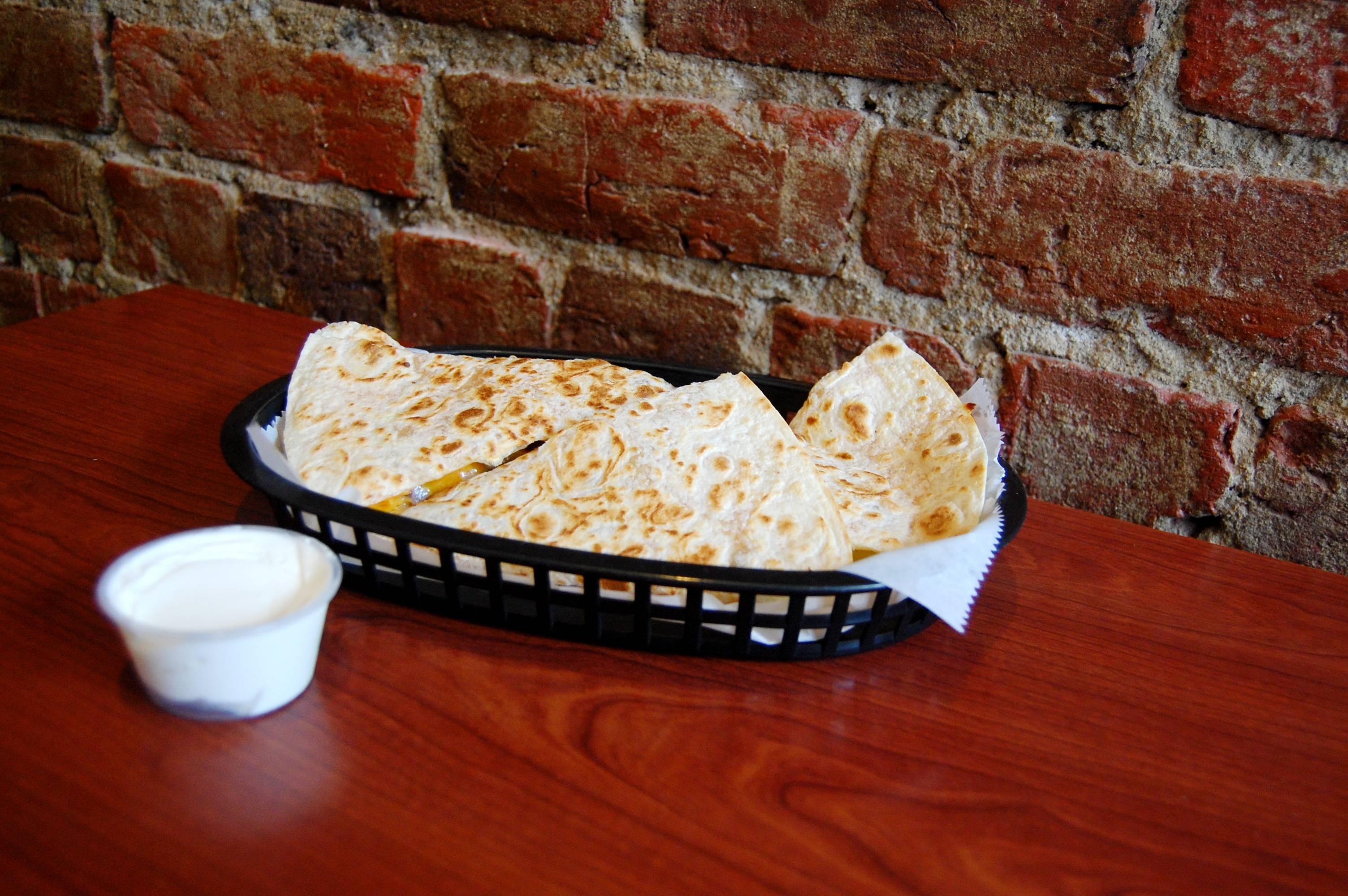 This dish was much better then the previous occasion. The juicy burger meat tasted delicious and filled me up enough so that I had to grab a box. My friend's dish, on the other hand was not as good. He called it relatively bland and nothing special. Still, we both ate our food enthusiastically                                                         and had great conversation supplied by more                                                                   underground hip-hop.
Even though Bo Dillaz is not the best restaurant in the world, it certainly doesn't need to be ignored. The burgers are not particularly special, but the quesadillas are great and are worth multiple visits to try the multiple flavors. Nothing is perfect and Bo Dillaz doesn't try to be so. It is just a simple restaurant with good food.
В 
В 
Did you like this? Share it:
Did you enjoy this post?Why notleave a comment belowand continue the conversation,orsubscribe to my feedand get articles like this delivered automatically to your feed reader.