By Samuel Roots
821 CafГ© is a model VCU diner. Loft feel. Brick walls with paintings.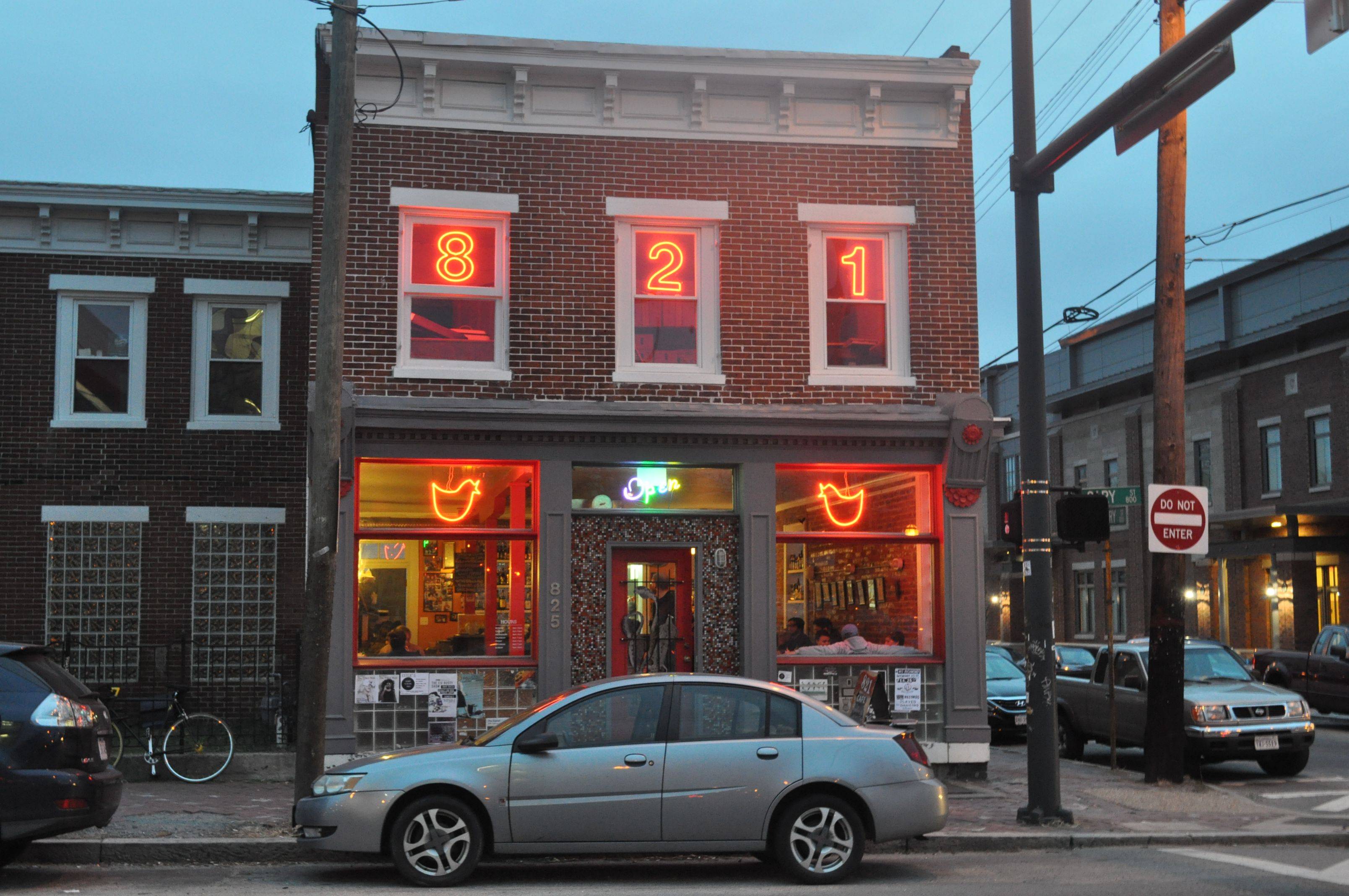 Vegan friendly. Everything one would expect from a restaurant locatedВ a few blocks away from the university. However, what the restaurant has in style it lacks in originality. As a lunch cafГ©, 821 is lackluster, with a slightly above average taste and overall bland atmosphere.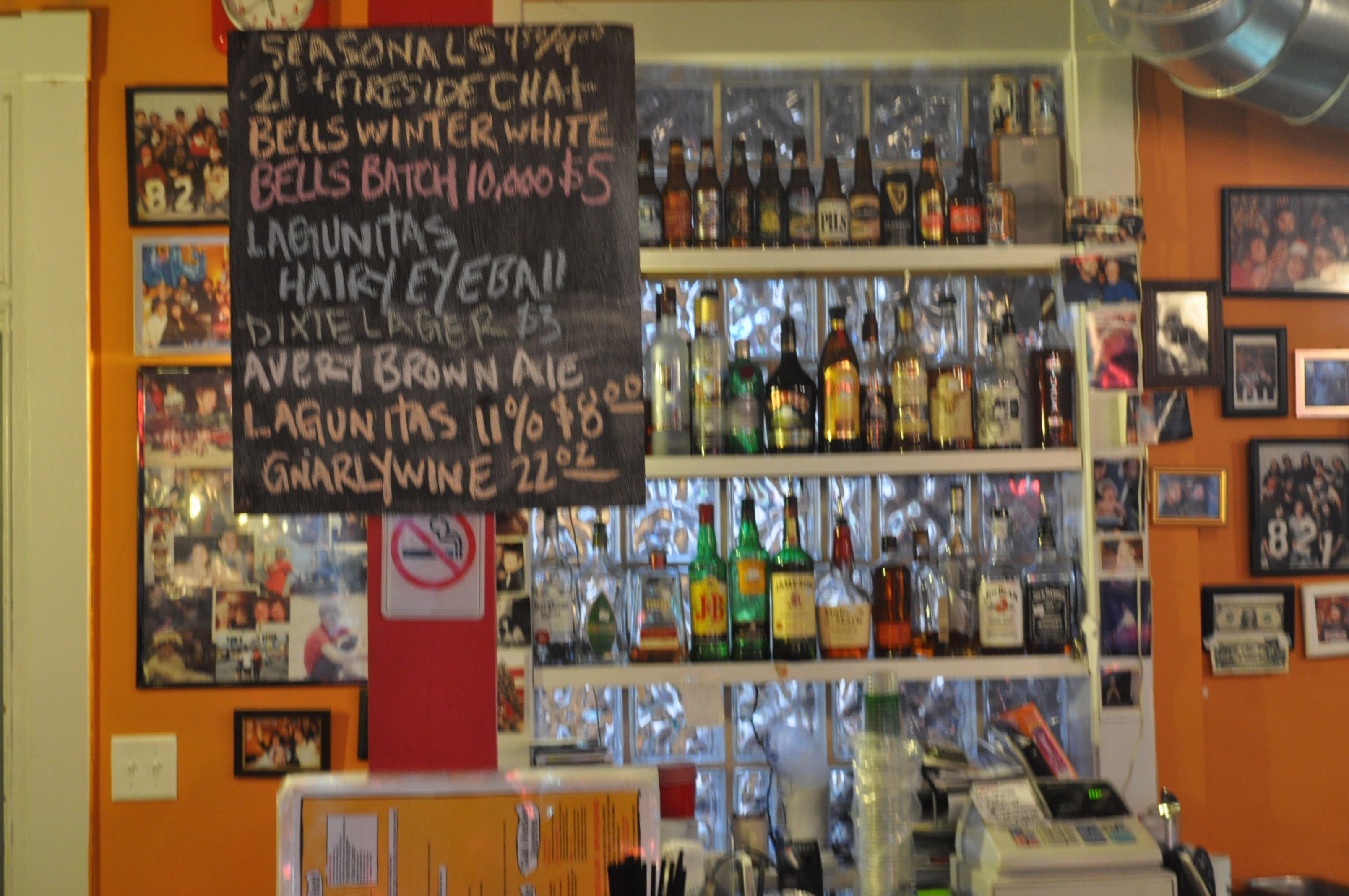 One positive part of 821 is its pleasing visuals. The interior doesn't try to be too homely nor go over-the-top. The brick layout complements the many paintings and drawings on the walls, creating a very creative atmosphere.
The service staff was quite boring and bland. While our waitress was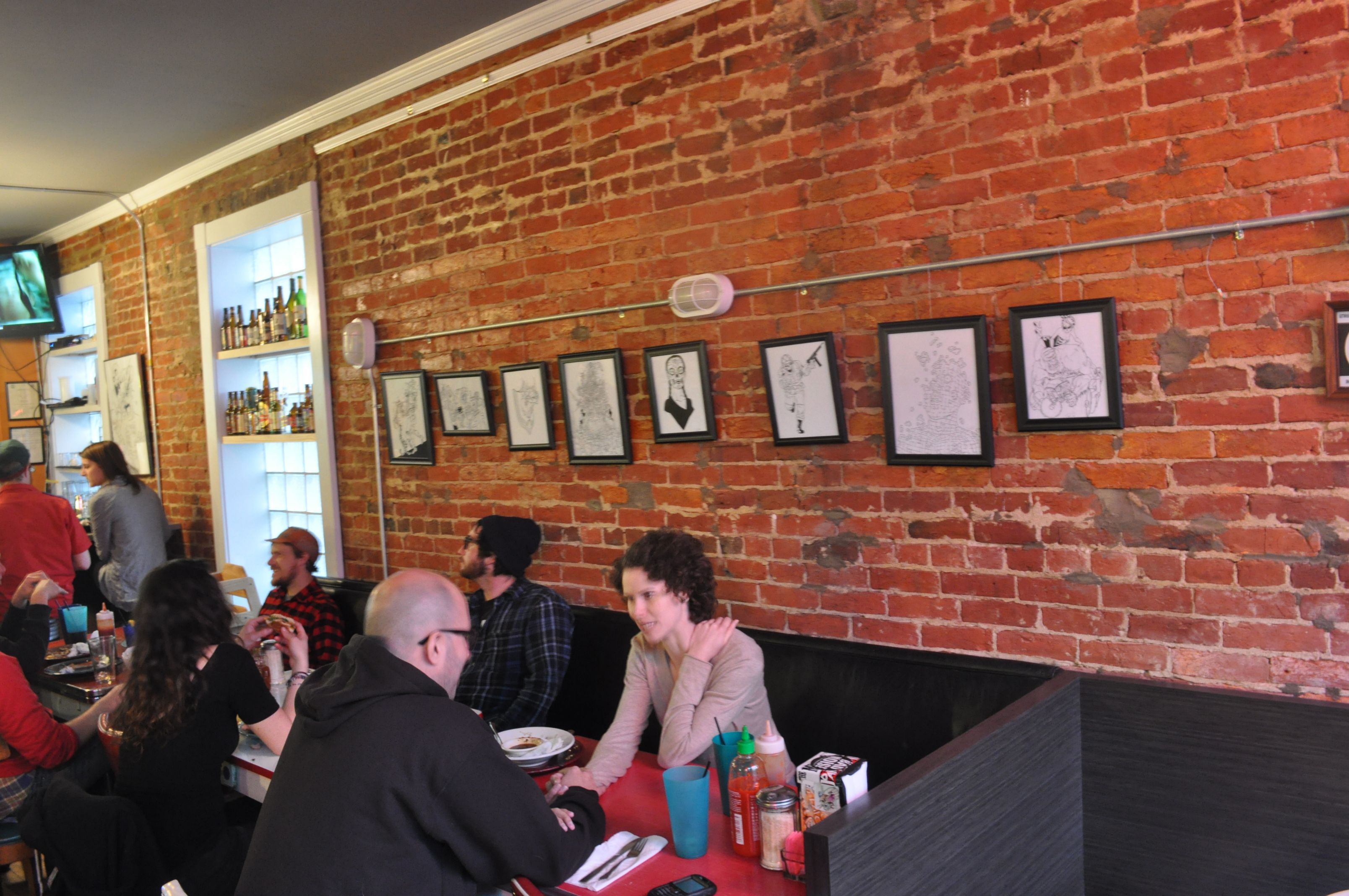 never antagonistic, she never seemed to be positive either. The other servers seemed just as apathetic. Many of them seemed to treat their jobs like a steel mill, treating the service like an assembly line. While this did not ruin the experience, it did not help to make it more enjoyable either.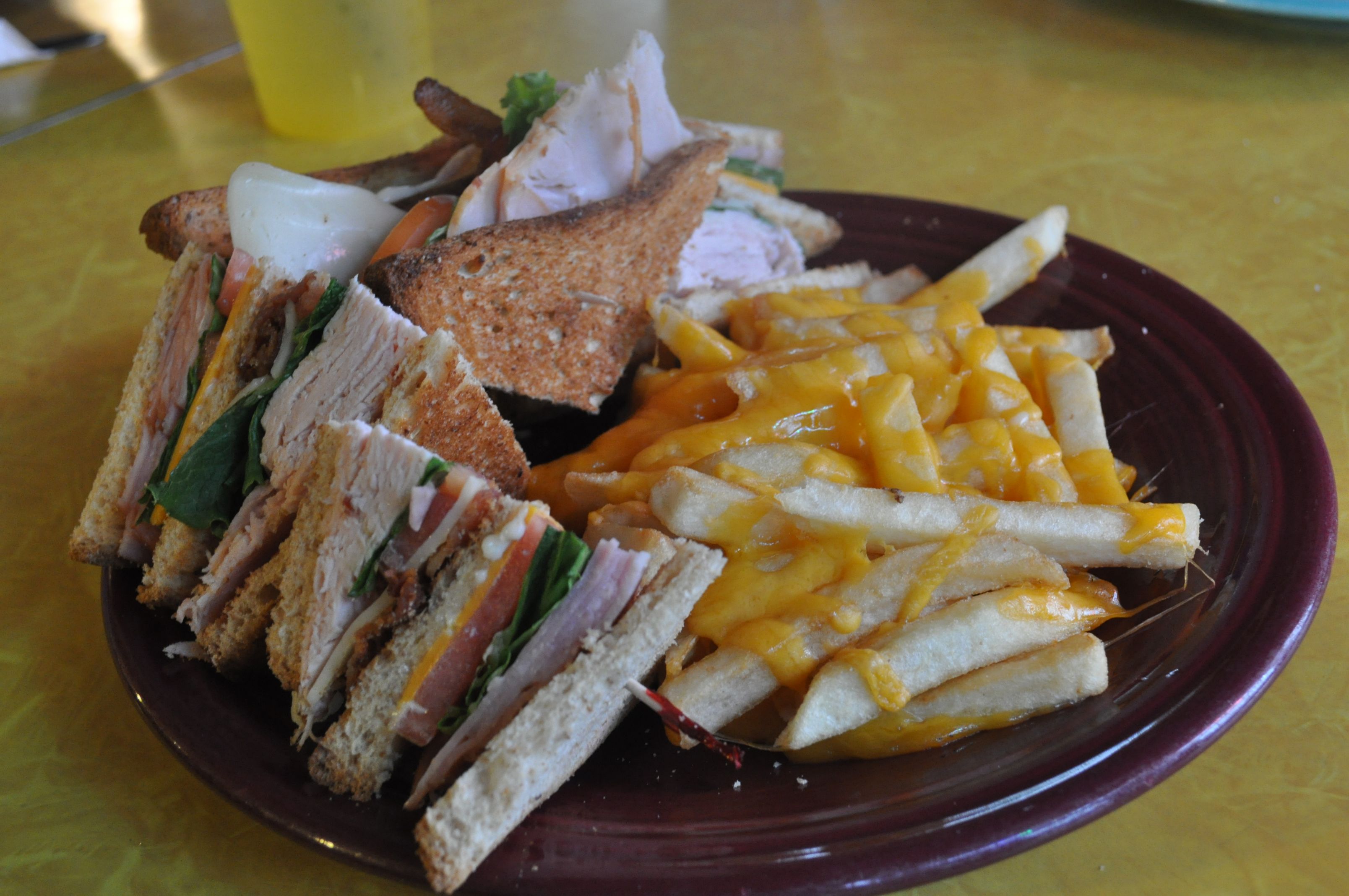 The food at 821 was slightly enjoyable at best. I had the Club with a side of Cheese Fries ($7.22). Though it appeared delicious, its looks were deceiving. The sandwich was not spectacular, even though it was nowhere near terrible. It more or less tasted like something I could have made in my own kitchen with time. The fries weren't too remarkable either. Like the sandwich, albeit not terrible, they were not anything special.
My friend ordered a Chicken Parmesan Sub with fries. He has similar thoughts about the food, calling it "nothing extraordinary", with decent tomato sauce and grilled chicken that was "surprisingly plain."
Generally, prices ranged between $7 and $10.
In all, 821 is by no means a bad restaurant. Though we were disappointed with the lunch items, there was still an expansive breakfast menu. However, our uninspiring experience does make us skeptical of the other items. Overall, though there was nothing horrendous about the restaurant, its biggest problem was the fact that there was nothing that great about it either.
821 Cafe is located on the corner on Cary and Cherry streets.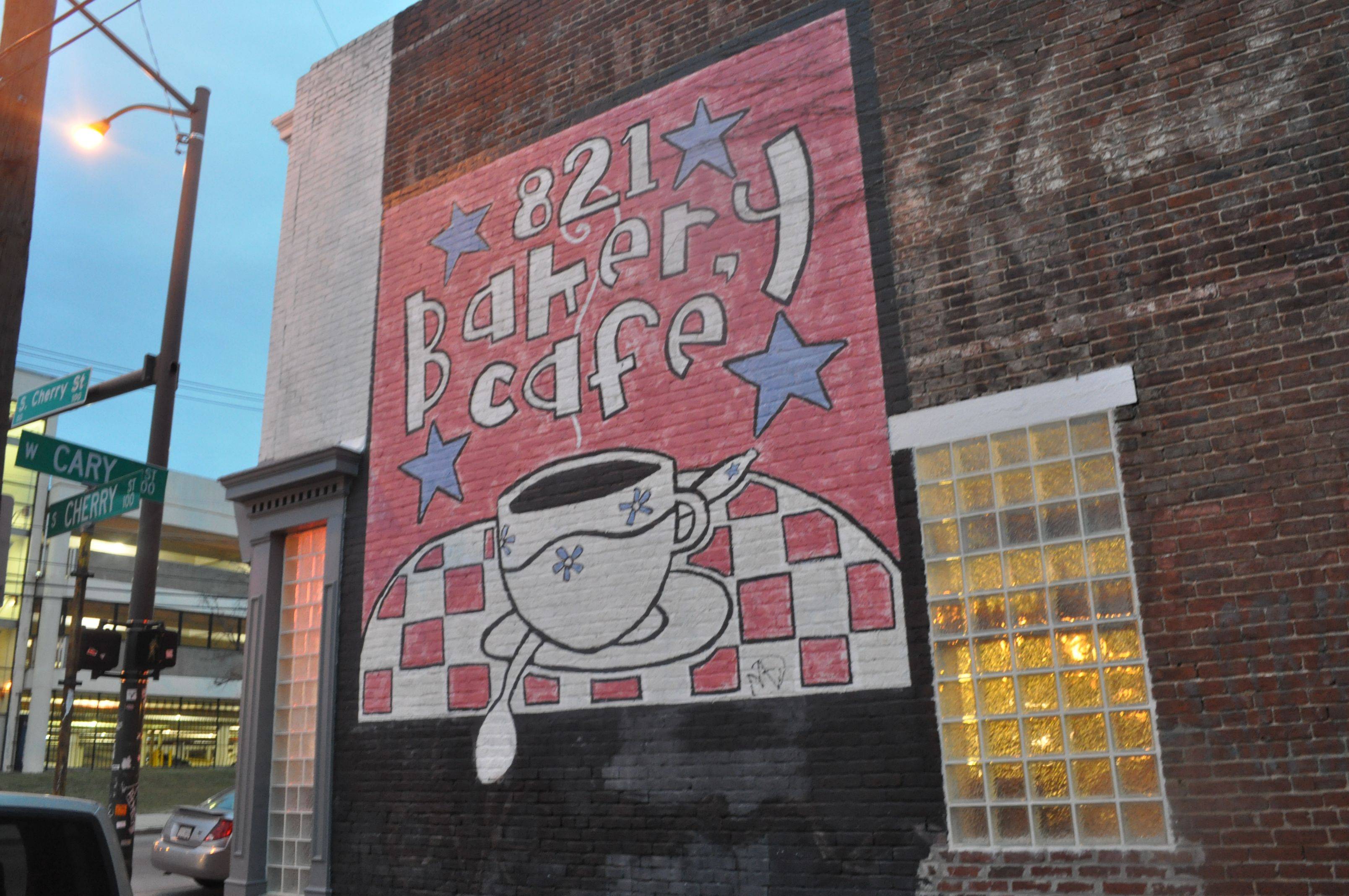 Did you like this? Share it:
Did you enjoy this post?Why notleave a comment belowand continue the conversation,orsubscribe to my feedand get articles like this delivered automatically to your feed reader.